Each forest is unique and hides its own story
This month, we hear from Matej Ferenčík, a runner up in our 2021 PEFC Photo Contest. In our interview, the photographer shared the story behind his photo 'In the Capercaillie's Forest', taken in Orava, Slovakia.
Each forest is unique and hides its own story
1 November 2022 Forests in photos
This month, our photo in the spotlight is 'In the Capercaillie's Forest', taken by Matej Ferenčík in Slovakia. The photo was one of the finalists of our 2021 PEFC Photo Contest.
Matej tells us how the photo came about, what he finds fascinating about forests and why he sees them as his real home.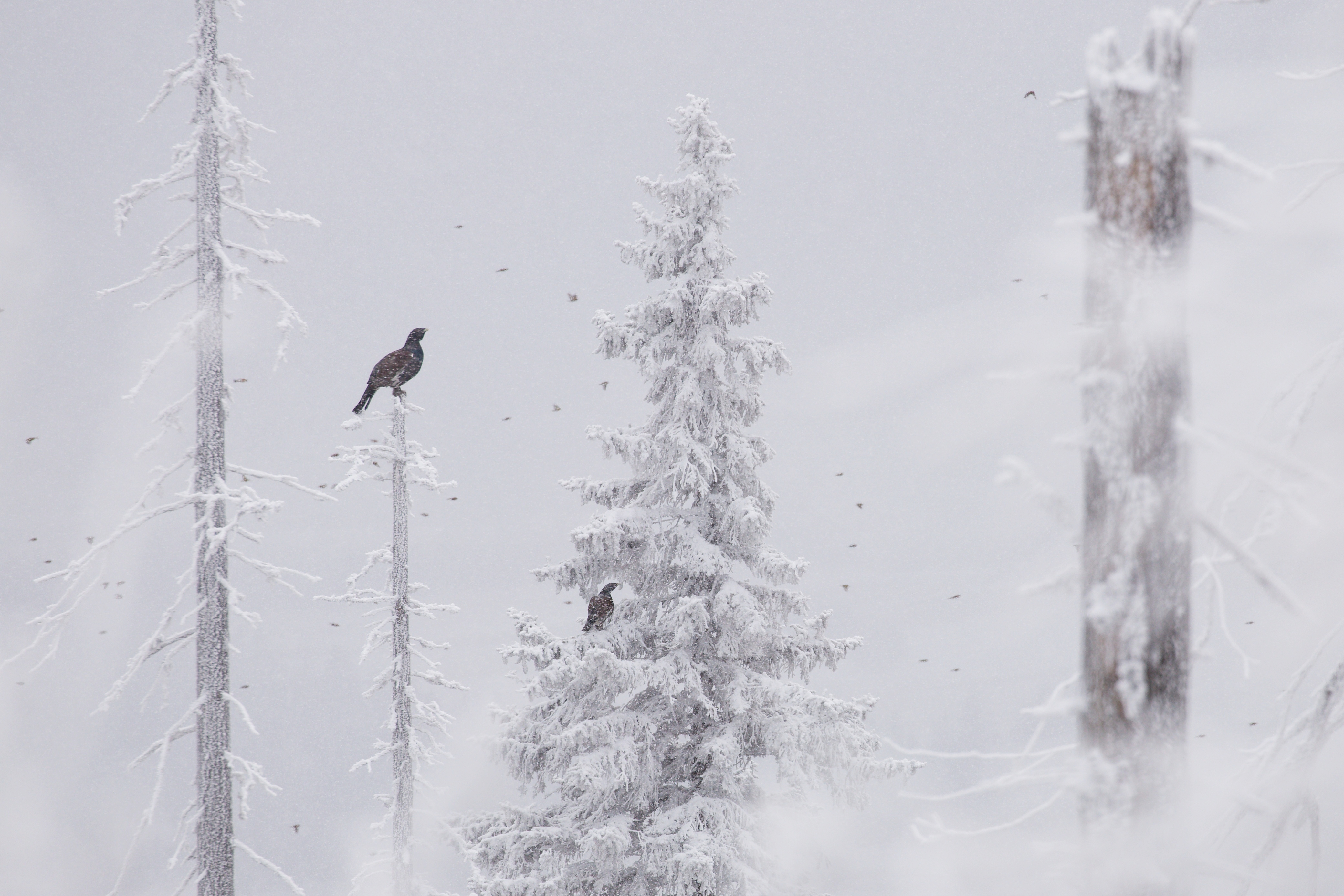 How do you feel about forests, both professionally and personally?
My relationship with forests is really personal. For me as a biologist, forests represent an endless source of inspiration to study. Each forest has a different structure, age and biodiversity. Each forest is unique and hides its own story.
Personally, I see the forest as my real home. I love to sleep under thousands of stars, under the old trees, only hearing hooting owls and the wind in the trees' crowns, to watch sunrises and sunsets, and drink the crystal clear, cold water. Those are the most amazing moments in my life.
How did the forest inspire you to take your winning photo?
For me, photography is more than just pushing the shutter of the camera. I really like wild places such as the Carpathian spruce forest. Before I took the photo of the capercaillies in the snowy old-growth forest, I spent a relatively long time imagining different compositions.
It does not matter what species I want to capture. Most important is the beautiful forest, while the animals are just a supplement of this composition.
What do you think about the work that an organization such as PEFC does to care for forests?
We live in a time of climate change, and our ecosystems, including our forests, must be ready for those changes, through higher resistance and resilience. We can help the forest ecosystems by managing them sustainably.
I think that this is the biggest message of the PEFC organisation. In the past, I visited PEFC-certified forests in Central Europe, and I saw nice mosaic structures, more tree species, deadwood, and regeneration. I saw nice "colourful" forests full of life and I hope that we will have more and more similar forests in the future.
I like that products from certified forests can carry the PEFC label. Everyone can help our planet Earth by sustainably using our resources. I wish your organisation good luck!
About the contest
In 2021, we held our 'Experience Forests, Experience PEFC' photo contest for the fifth time. Taking place in 11 countries, we received 5000 stunning photos, taking us to the wonderful world of forests.
Have a look at the top 12 images of the 2021 contest here. To learn more about the photos, watch the winner announcement on Facebook Live.
Conflict Timber
See PEFC's guidance following the announcement that all timber originating from Russia and Belarus is 'conflict timber'.